Yes, for all you Fifa 13 gamers out there: keep sweating. I mean, everyone's doing it. Also, it's practically the only way you'll ever win...well mostly for Ultimate Team. Talking about Ultimate Team...there has been a f**kin' scarcity of modes. Single player season only applies to teams that have a rating of 2.5 stars...bullshit. Single player tournament is fine...except it gets boring after a while playing the same tournaments repeatedly and EA only updates 1 monthly tournament. Online tournaments are much more fun, and online seasons literally pisses you off when you don't win or when people sweat like pieces of fat f**k. Sorry fat stubs.
This caption is completely irrelevant.
So EA have been making tons and tons of money, while we complain constantly about their server issues, connection problems and also about their gameplay hoo-ha. I'm highly considering buying Fifa 14 right now, much so to say the next 10 years of this fifa franchise bulls**t. Honestly, Black Ops 2 fair much better, but Activision are money-crazy and have wiped out Nuketown 2025 for no reason. So I guess that's fair to both sides.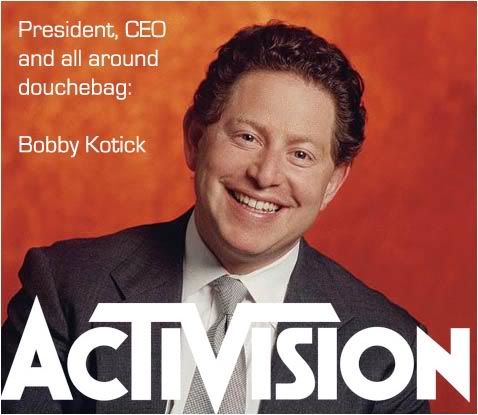 He looks more recognizable on a dollar note.
Nevertheless, our gaming industry has become ever so money-crazy and EA and Activision have just demonstrated our point far conclusively. Enjoy your future gaming with them.
*Evil look*
-Lincoln.